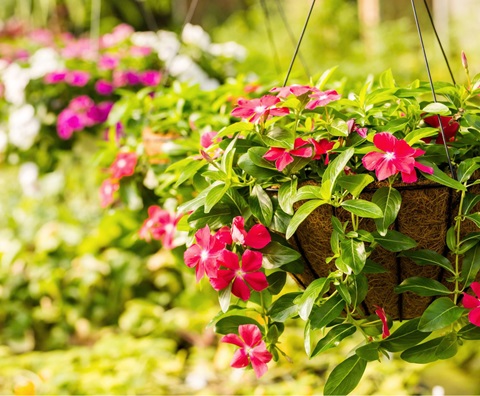 Choosing the right insect control products for greenhouses and nurseries is critical. In these delicate environments, growers need long-term solutions to protect their long-term investments.
Enstar® AQ Insect Growth Regulator (IGR) is a solution greenhouse and nursey growers can count on to provide residual control. Not only does it offer protection from insects including whiteflies, thrips, aphids, scales, and fungus gnats, but there are also distinct competitive advantages to choosing Enstar® AQ IGR over other leading insect control brands:
1. Low Restricted Entry Interval (REI): 4 Hours
When using an adulticide, restricted entry intervals can extend up to 12 hours or more, keeping growers and employees away for a whole day of work. Enstar® AQ IGR is a water-based formulation with label rates for both preventive and curative insect control programs. And its low REI allows growers to get back into their greenhouses and nurseries faster, after only 4 hours.
2. 7A Mode of Action Classification
Enstar® AQ IGR prevents target insects from maturing into adults, utilizing the active ingredient S-Kinoprene. Once adult insects come into contact with S-Kinoprene, they lay sterile eggs, preventing future generations.
S-Kinoprene is classified in the 7A category on the IRAC Mode of Action (MoA) list. This list is approved by both industrial and academic insect toxicologists and biochemists, and is designed to provide growers with a guide for implementing a sustainable resistance management strategy.
3. Caution Label
It is always advisable to test any new product on a small sample prior to treating an entire crop. However, Enstar® AQ IGR is a water-based formulation that has a lower toxicity CAUTION label compared to other insect control solutions. Enstar® AQ IGR has been tested successfully on various greenhouse plant species with low or no signs of phytotoxicity. When used according to application rates listed on the label, this proven solution is the best choice for use around plants and beneficials.
Choosing Enstar® AQ IGR means investing in the long-term health and protection of ornamental plants in greenhouses, shade houses, lath houses, and interiorscapes (i.e. atriums). With a low toxicity label for plants and effective resistance control for insects, the advantages of using Enstar® AQ IGR are clear.
For questions on how Enstar® AQ IGR can be applied, check out the Enstar® AQ Product Page or contact us.