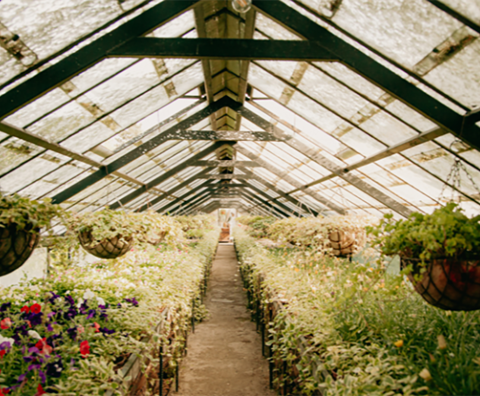 Do you know what kind of insects are in your operation? Is your operation using the right product for the right insect? Prior to implementing a plan to get long-term control of the insects causing damage to your plants, growers need to know just what insects they are up against. Several insect species can cause problems for greenhouses and nurseries and knowing how to properly identify insects can ensure growers are using the right products for that particular insect.
On our Insect ID page, you can find a variety of different insects with ways to identify them and what products to use to control them. There are a few ways to identify the insects on your operation. Make note of the physical appearance of any bugs you do spot and look for other signs of their activity and presence around your operation.
In your greenhouse, preventative insect management can be achieved with Enstar® AQ, an insect growth regulator (IGR), that works by preventing immature stages of listed insects from becoming breeding adults. By inhibiting adult emergence, reproduction is halted and the infestation cannot continue. With continued use, Enstar® AQ Insect Growth Regulator can prevent the buildup of future infestations of invading insects. There is no need to rotate Enstar® AQ Insect Growth Regulator out of a control program because of insect resistance buildup concerns.
Mavrik Aquaflow® Insecticide/Miticide is designed to control greenhouse and nursery insects. Labeled for both indoor and outdoor use, the quick-killing action of Mavrik Aquaflow® Insecticide provides broad-spectrum insect control. The product is a nonphytotoxic, water-based formulation for use on greenhouse crops (not food), even open blooms. Effective against adult insects, Mavrik Aquaflow® Insecticide/Miticide interferes with the target insect's central nervous system on contact and through ingestion.
Together Mavrik Aquaflow® Insecticide/Miticide and Enstar® AQ Insect Growth Regulator provide excellent control, flexibility, and effective resistance management with two modes of action.
Having difficulty identifying damaging insects causing a threat to your profits? End the threat, submit photos of pesky insects in your operation on our Central Grower Facebook page. Our team of experts will help you with identify the insects affecting your profits and provide useful control tips and recommend the most effective products to protect your operation.