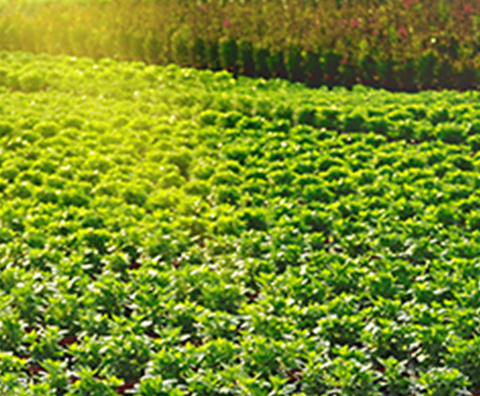 Fire ants are a particular menace to the nursery industry. They not only damage plants and hinder their growth, but they also have the potential to migrate. The USDA estimates that fire ants cause over $5 billion of damage annually in the United States. At Central Life Sciences, we have the solution to keep your nursery protected from damaging fire ants with an effective, economical fire ant bait that tackles infestations.
Impacts of Fire Ants at Nurseries
Stings workers/customers
Causes economic loss
Nest in the soil and in pots, often in moist areas
Protect Your Nursery with Extinguish® Plus.
Extinguish® Plus fire ant bait can help protect nurseries against fire ants. Extinguish® Plus fire ant bait combines the killing speed of an adulticide and the long-lasting control of an insect growth regulator (IGR). With its two-way action, Extinguish® Plus fire ant bait is economical to use with a great price per acre and meets the USDA fire ant quarantine requirement.
Fast-Acting
The adulticide, Hydramethylnon, in Extinguish® Plus bait starts killing worker ants immediately after ingestion. Noticeable reduction in the number of active workers is seen within a week.
Highlights of Extinguish® Plus
Controls and eliminates colonies without relocation
Stops young colonies from developing into problem colonies
Starts killing ants immediately after ingestion
Sterilizes the queen --- effectively eliminating movement or rebound of colony
Destroys visible and hidden colonies
Can be used with confidence around people, livestock and pets
Approved for indoor and outdoor use